Department for the cut of raw materials:
N°1 automatic hacksaw
N°1 hand hacksaw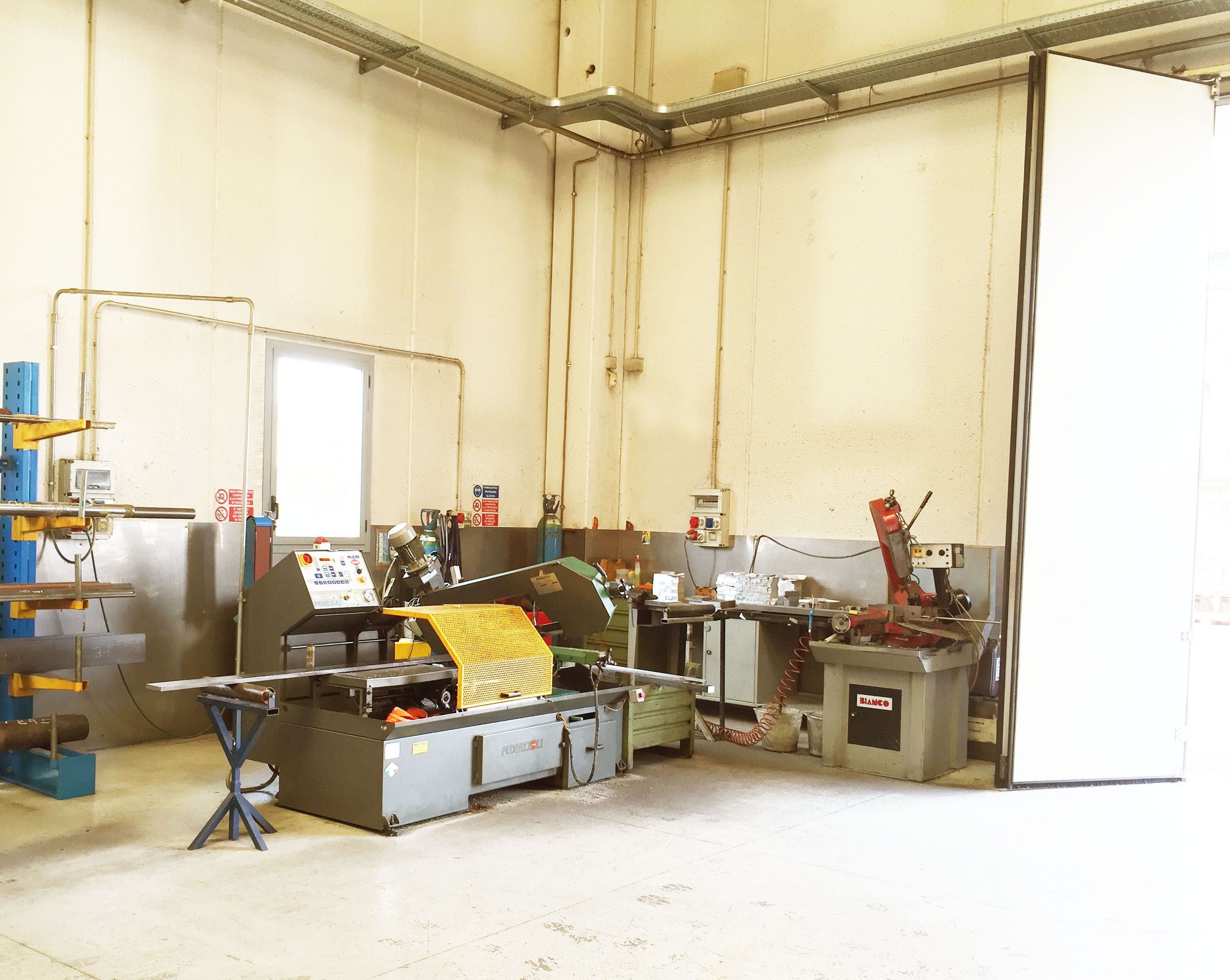 Department for welding:
N°1 welder MIG
N°1 electric welder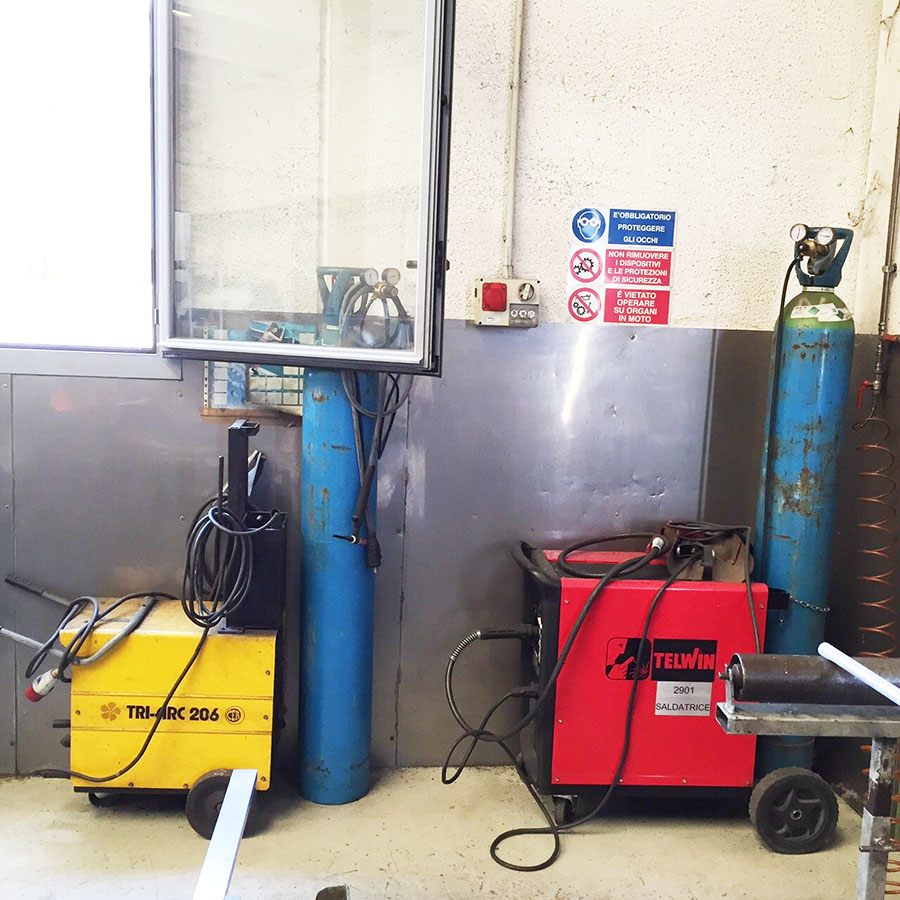 Department for shaving / hand manufacture
N° 1 shot peener / sandblaster
N° 1 automatic tapping maschine
N° 3 column drills
Tools for hand manufacture
Department for turning:
N°3 hand parallel turns (max diameter 350)
N°1 hand parallel turn (max diameter 500)
N°1 parallel turn CNC OKUMA LB15 (max diameter 170)
N°1 parallel turn CNC DOOSAN PUMA 280LM with powered tools (max diameter 450)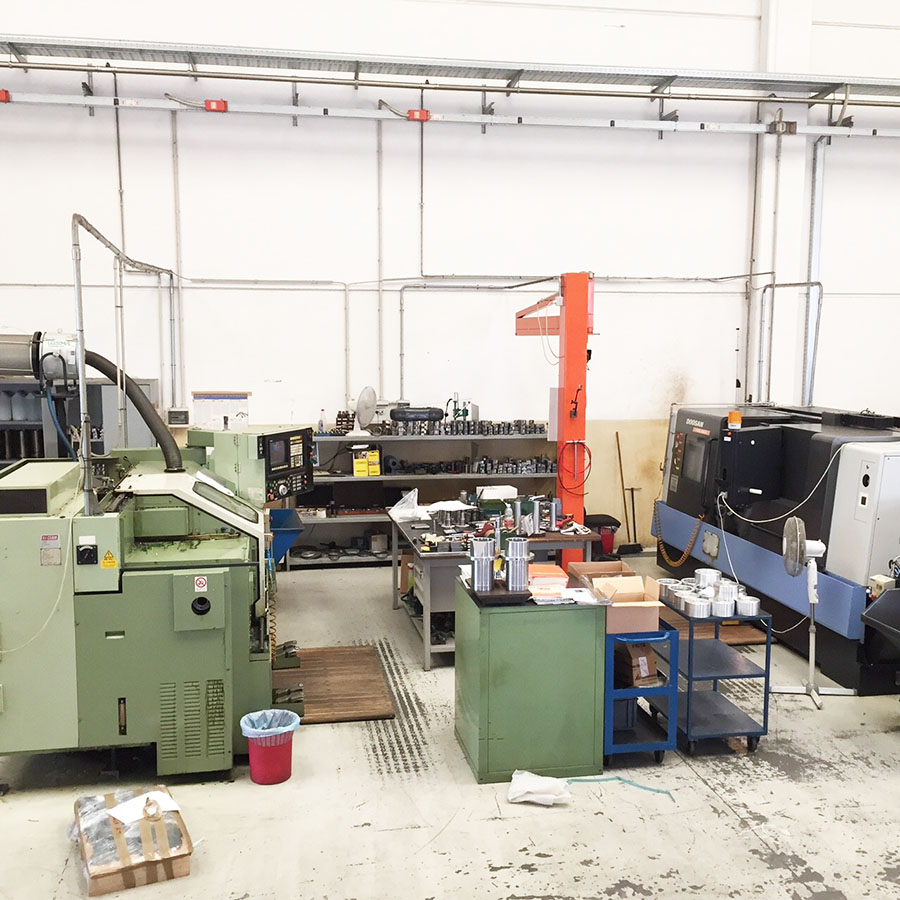 Department for milling:
N°1 hand miller DART DL 3E
N°2 millers CNC DOOSAN MYNX 6500 (X 1100; Y 500; Z 650)
N°1 millers CNC DART VMC850 ATS (X 800; Y 400; Z 600)
N°1 millers CNC ZPS MC560 (X 560; Y 400; Z 500)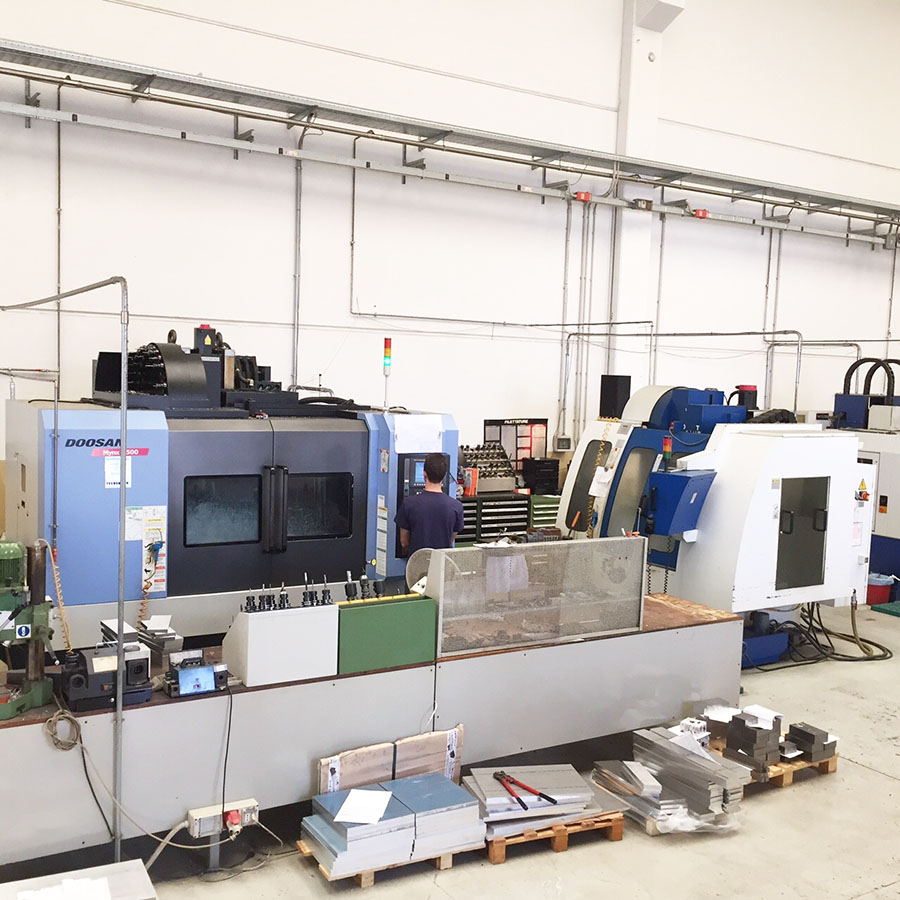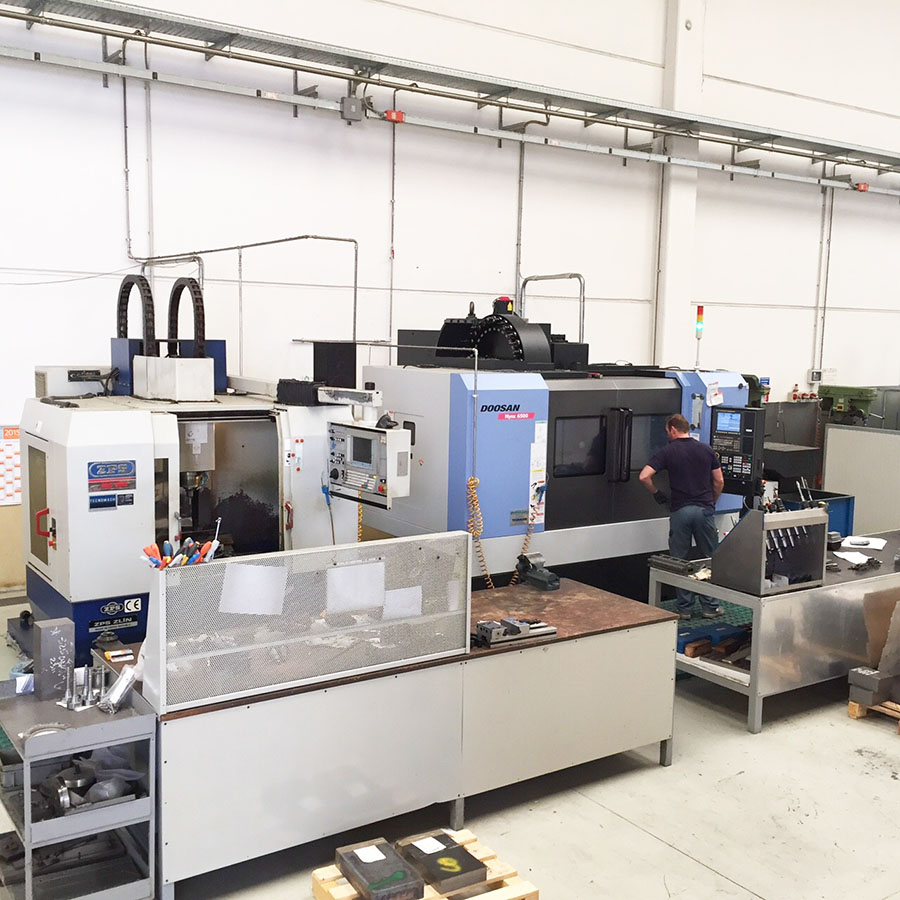 Department for grinding:
N° 1 tangential grinding X 900 Y 500 Z 250
N° 1 traditional grinding for outer and inner diameters (max diam. 170)
Department for assembling:
We own an advanced assembling department that works on an area of about 350 m2.
We can assemble mechanical parts, cable pneumatic and electrical circuits.
All our machines or semi-machines are subsequently tested and certified.
Possibility of incision also on round parts. Example below:
Quality control
The company owns a department for quality control with air conditioned room.
Control tools:
Calibre (0 : 500)
Outer and inner micrometer (inner 4 : 180) (outer 0 : 350)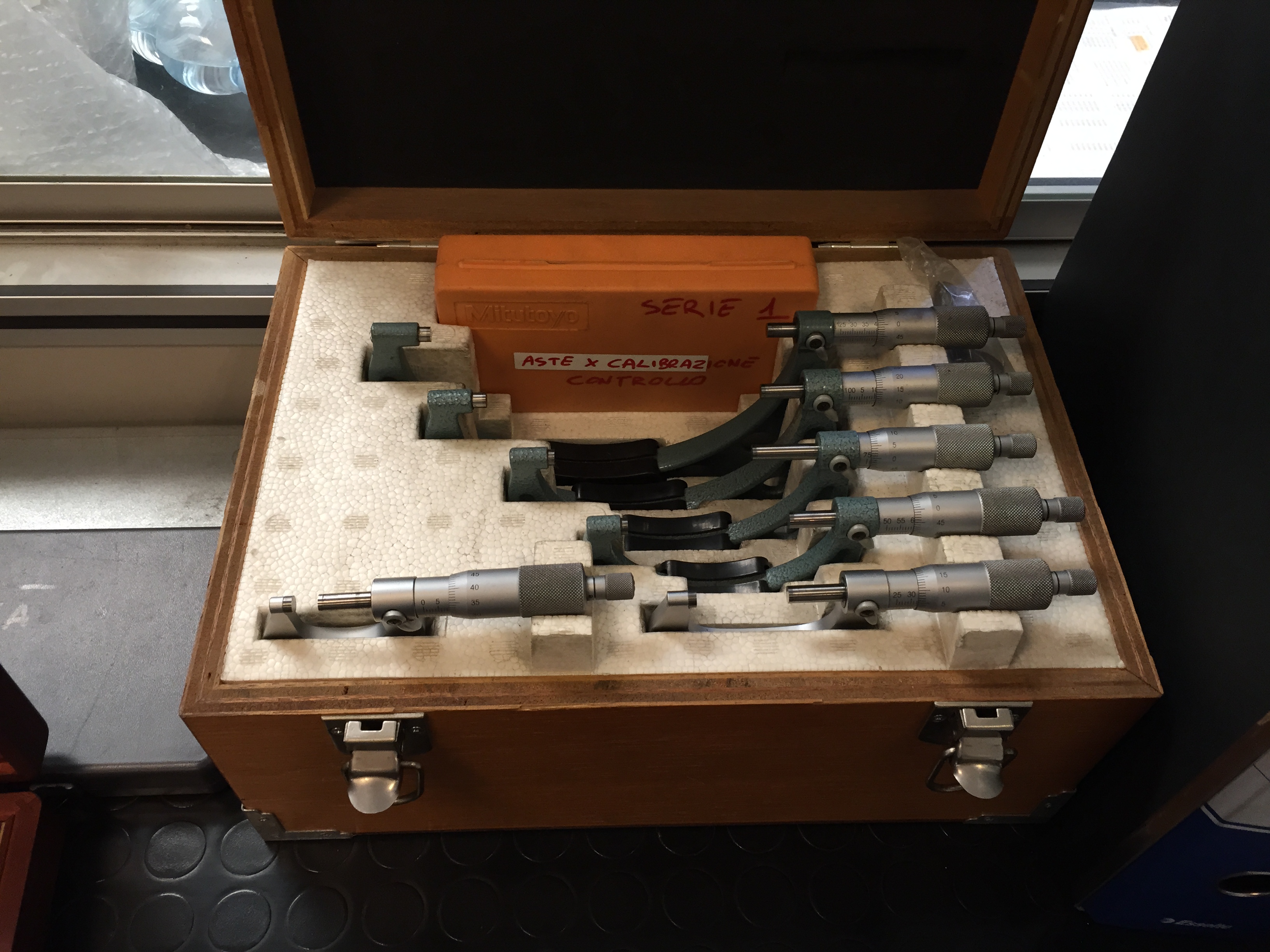 Swabs P/NP (diameters 1 to 100)
Micrometers for mechanisms
Gauge blocks (Johansson gauges).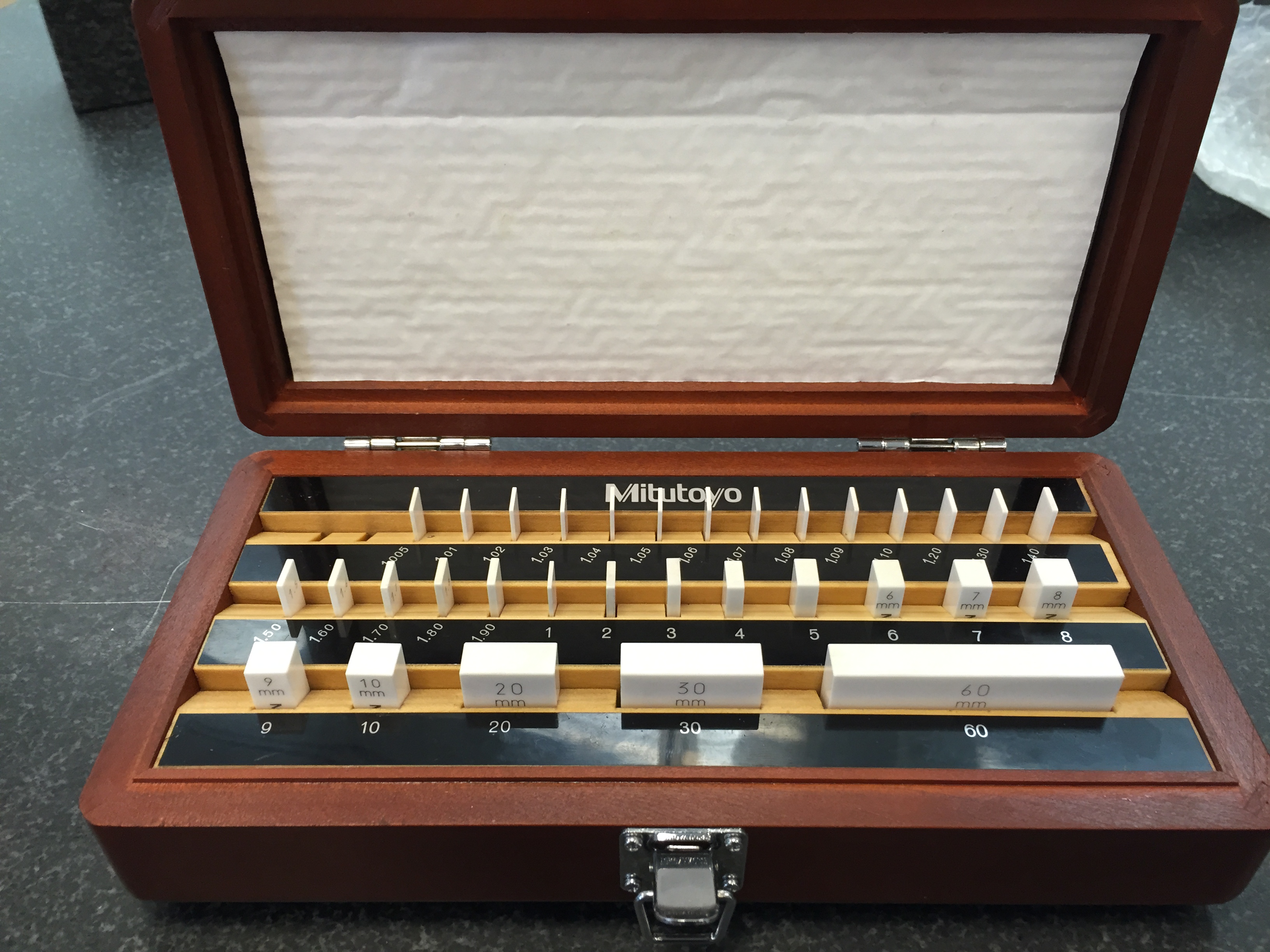 Micrometric altimeter TESA
Tridimensional control machine TESA MICRO-HITE 3D, automatic and programmable.
Hardness test (HRC/HB)
Roughness test
Degaussing
Engine test stand
Other measuring tools...
Pneumatic dot peen marking machine: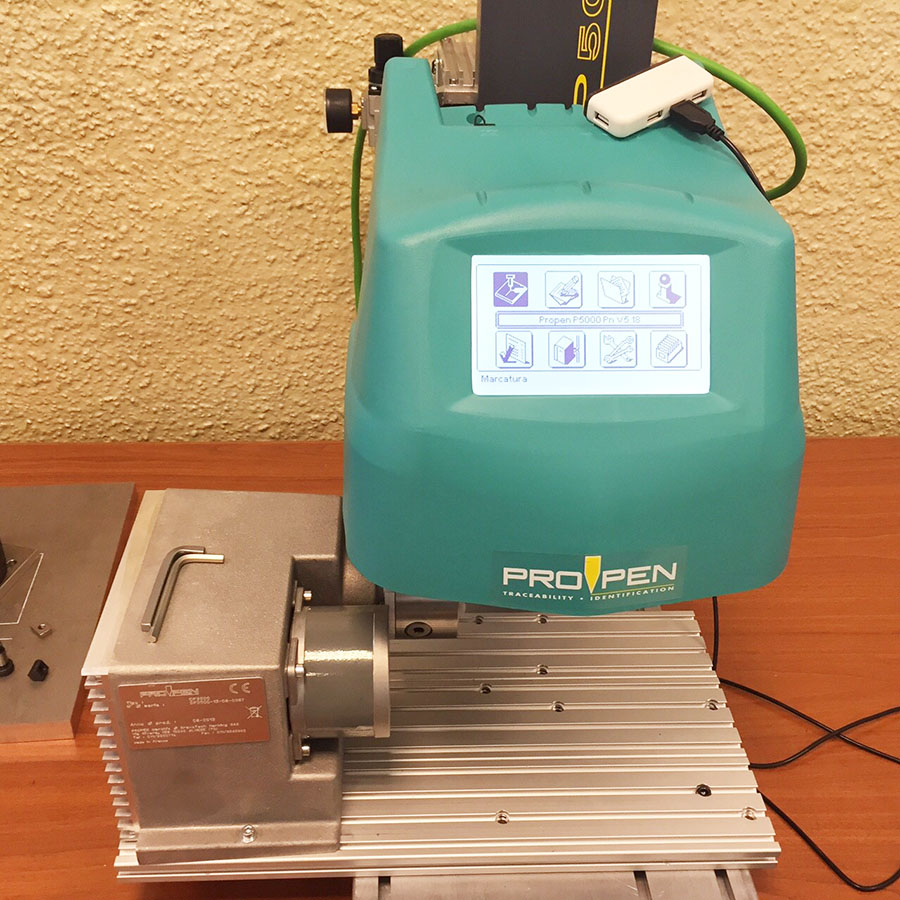 All our measuring tools are regularly calibrated.
 Generic photo gallery